PB Accountants and Advisory opened its doors in 2012, driven by Principal Michael Prior's realisation that while many small and medium businesses needed help with their accounting and business decisions, what they needed more than anything was time.
They didn't want to spend time driving to see their accountant with a packed shoebox on the front seat. They wanted to spend time growing their business.
They didn't want to spend time wrestling with accounts and returns. They needed time to plan and budget and make goals.
In response, Michael decided to create a flexible, mobile accounting service for businesses like these, designed to give them time and freedom. Time to plan and grow their business and freedom from time consuming compliance and reporting.
He also knew the financial data he created could become powerful knowledge that business owners could use to run their business more confidently and make strong, informed decisions.
PB Accountants and Advisors now offers the ultimate in flexibility for business owners. They give you accounting and tax advice, business advice and governance services via a selection of fixed price full service packages, a choice of cloud based accounting systems and the option to meet in person at a location you choose, or via phone or Skype.
Sound like the kind of accountant you're looking for? Contact us now on 02 9016 4140
THE TEAM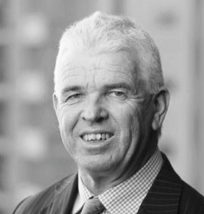 Michael Prior M Comm, Grad Dip (Applied Finance), Cert (Applied Tax), CPA, CTA, MAICD.
Michael is the principal of PB Accountants & Advisors. He brings 35-years experience of corporates and their business practices to the SME market. This allows him to provide you with a premium accounting and commercial service without the layers of bureaucracy often associated with corporate enterprises.
Qualifications
Michael holds a Master of Commerce Degree from the University of NSW, a Graduate Diploma of Applied Finance and a Certificate of Applied Taxation. He's a Certified Practising Accountant, Chartered Tax Advisor, Registered Australian Tax Agent, Registered ASIC Agent and a member of the Institute of Company Directors.
Career trajectory
Michael has held senior finance roles with large corporate entities such as Divisional CFO at Westpac and CFO Asia Pacific at CMC Markets. He's also spent time in Asia and Australia as a management consultant helping a variety of businesses to review and improve their operations.
Professional Activities
Michael is currently a director of Private Health Insurer RT Health Fund Limited. He's also the Chair of RT Health's Audit and Risk Committee and a member of their Governance, Remuneration and Nominations Committee.
Michael is also a director of Woods Cottage Foundation, a group home for intellectually disabled young adults based in Lindfield NSW.
With the knowledge provided by Michael's vast depth and breadth of experience, PB Accounting & Advisors is perfectly placed to assist small business in developing and growing their operation.
Arlana Brown ACA, CTA, B Bus(Accounting)
Taxation Consultant
Arlana is a Chartered Accountant, Chartered Tax Advisor and Registered Australian Tax Agent with more than 24 years of experience. Arlana commenced work as a graduate with Coopers & Lybrand, working through the firm's merger with Price Waterhouse and continuing with PWC.
Twelve years ago Arlana left PWC to set up her own tax practice. She focuses on small business and high net worth individuals, providing domestic and international tax advice, compliance and commercial analysis.
Aside from her substantial technical skills, Arlana has managed large teams of staff, been responsible for their technical training and has forged strong client relationships which have allowed her own practice to grow by referral. She provides a wealth of knowledge and experience when asked to assist PB Accountants and Advisors.